Local Information
Pineville
Homes for Sale in Pineville, NC by Price
---
Soak in the Suburban Charm of Pineville, NC
A quiet suburb with a population of 7,500 just outside vibrant Downtown Charlotte, Pineville is a growing community that embodies the best of small town features with the convenience of big city living. The birthplace of President James K. Polk, Pineville beautifully blends its historic roots with modern luxuries, and has become the biggest shopping district in all of North Carolina. Perfect for the commuter who wants a more relaxed lifestyle, Pineville offers easy access to top entertainment, cultural attractions, and regionally acclaimed schools. 
Have questions about living in Pineville? Use this page as a local guide to all there is to know about this suburban haven! Feel free to each out with more in depth questions by giving us a call.
---
Available Homes for Sale in Pineville
These homes were listed on the market less than a month ago! Sign up for email alerts here to be first to know about new listings.
---
What's Your Pineville Home Worth?
Selling your home? We'll figure out the best asking price. Tell us about your home below and we'll contact you shortly with its market value.
---
Explore the Pineville Area
---
World Class Shopping
With the completion of Interstate 485 in the mid 2000's, Pineville quickly exploded in a retail boom, resulting in it becoming the largest shopping district in all of North Carolina. Home to Carolina Place Mall, The Centrum, outlets, and numerous strip malls, Pineville also features a large number of independent retailers in the Downtown area. Whatever retail experience you're looking for, Pineville has a shop for you!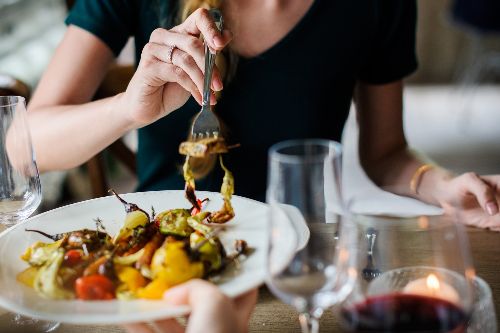 Delicious Food
An eclectic mix of upscale and casual dining, Pineville offers a fantastic selection of both chain and local restaurants. A favorite among locals is the Waldhorn Restaurant, an authentic German experience that is known for their multi-course dinners. For a highly acclaimed, but more casual selection, try out the Dive-N, known for their signature patty melts and milkshakes.
---
Fun Things to Do in Pineville
---
Get in a Round 
Pineville is conveniently located just moments from numerous country clubs and golf courses. Practice your swing or unwind with a round at the Golf Club at Ballantyne, or Springfield Golf Club.
Parks & Trails
Perfect for the outdoors enthusiast, Pineville has many different parks and recreational sites throughout the area. From dog parks to lakes, Pineville has the perfect outdoor activity for you!
Neighborhood Amenities
Featuring several luxury neighborhoods, community pools and easy access to country clubs, Pineville is a friendly community that is home to many resort style amenities.
---
Looking to Buy or Sell a Home in Pineville?
Whether you're looking to buy or sell a home, the Charlotte Home Links Team can help you on your real estate journey! As your local real estate experts, you can trust in our intimate knowledge of the area to help find your dream home, or sell your property for top dollar. Contact us today to start your adventure!